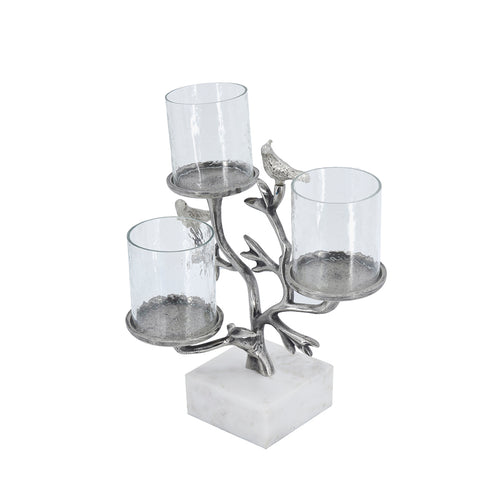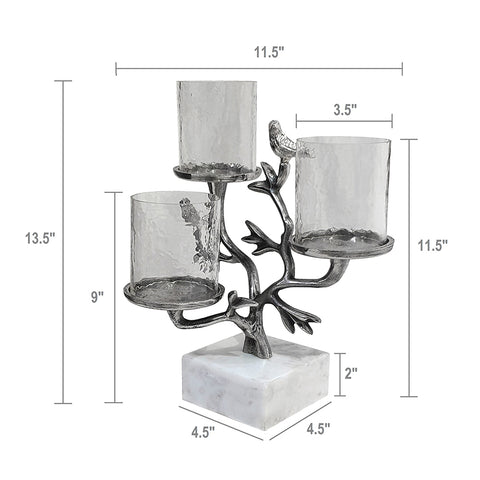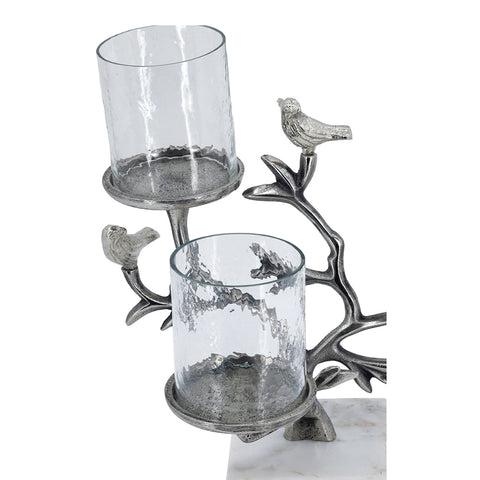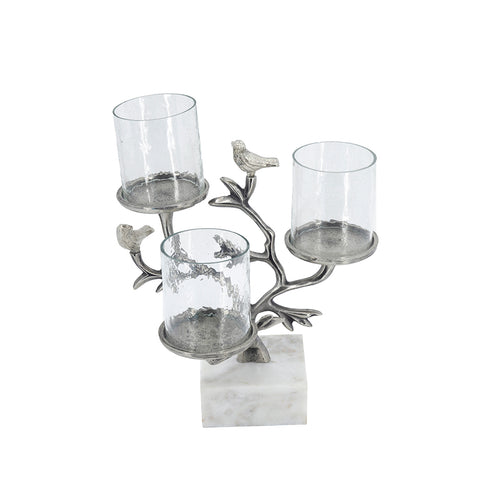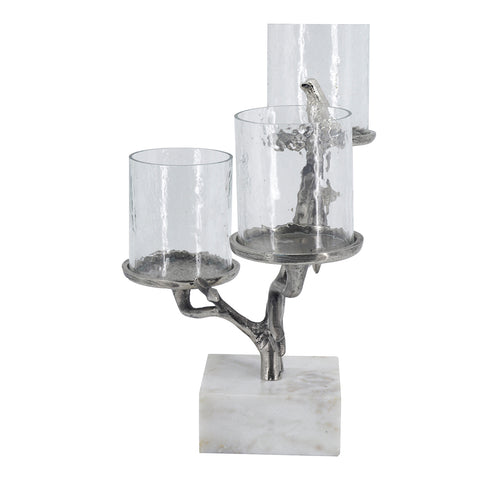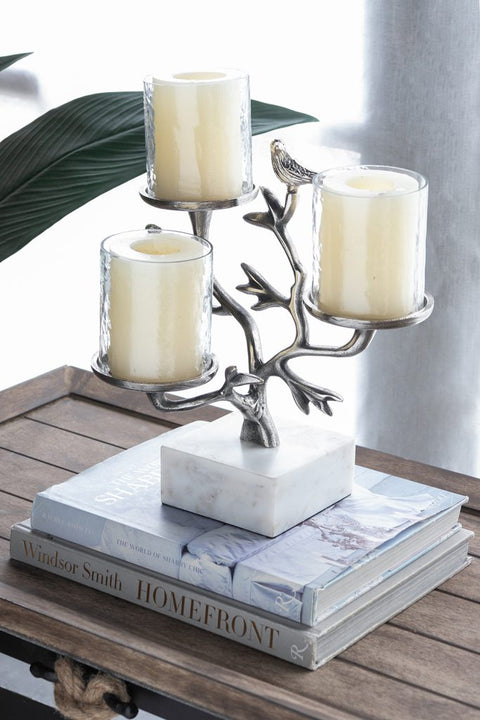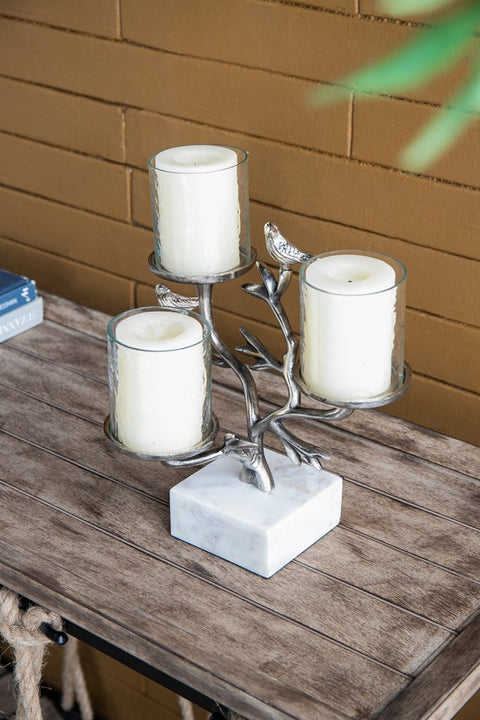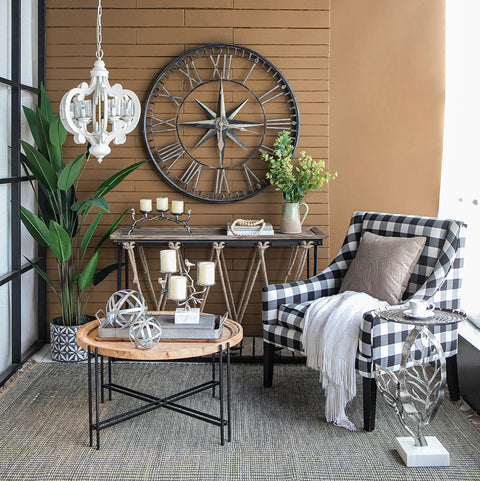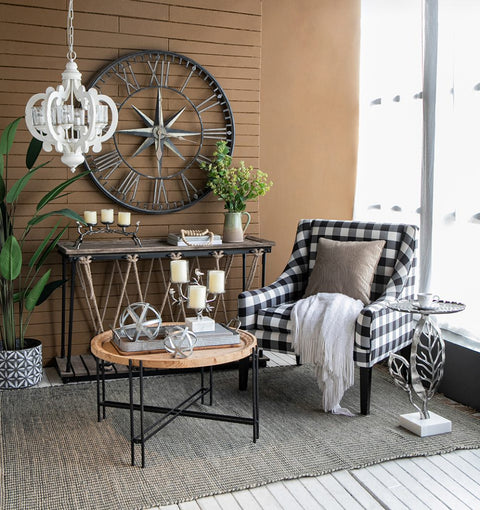 Pillar Holder
The Design
Add a refreshing burst of light to any part of your home with the 3-pillar bird and branch candle holder. This indoor candle holder is made from a unique blend of aluminum/glass, perfect for a variety of settings. Situate this candle holder on a mantle or shelf for a profound effect.
The Features
3-slot candle holder
Glass and metal candle holder on a marble base
Decorative and functional.
Product Details
80% Aluminum
20% Glass
Specification
Measurement: 34.3 x 29.2 x 21cm
Weight: 3.2kg
CBM: 0.0415㎥