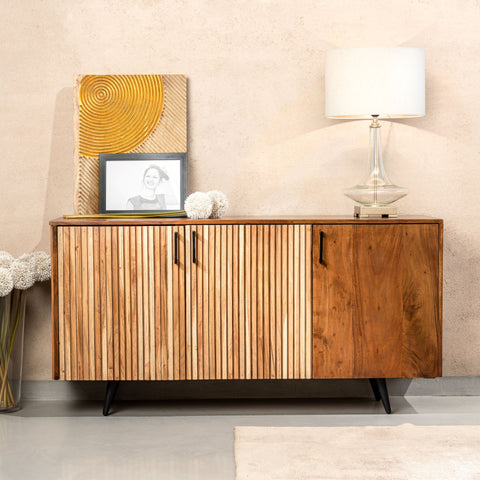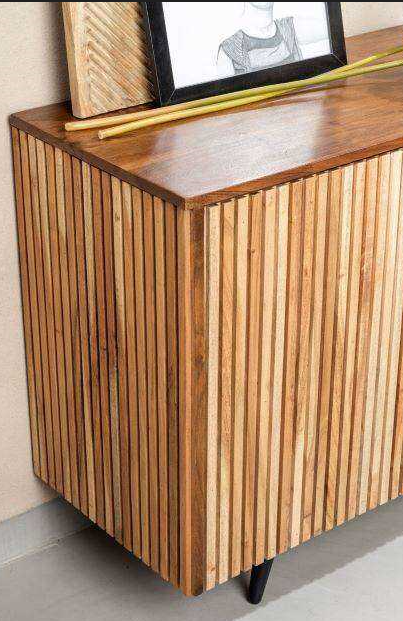 RAUL VINTAGE SIDEBOARD
We can't get over the magnificently ribbed wooden façade of our sideboard. Simple in design, with sophisticated finishes, this sideboard combines form and function to perfection. Three doors open to reveal an interior shelf providing plentiful space to store all your entertaining needs from your vintage dining set to your placemats and napkin holders, this sideboard makes the organization look chic.
Dimensions: 57" x 16" x 30"
Weight: 58Kg