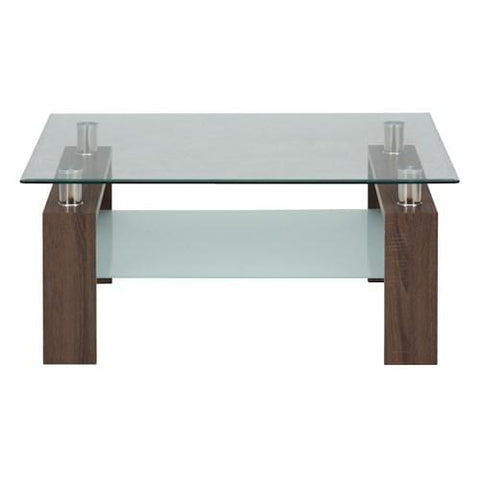 Compass Coffee Table
SKU: Compass Coffee Table
Dimensions:
Width: 38 
Depth: 38 
Height: 19
Features

Tempered Glass Thickness: 8mm.
With its frosted glass and chrome accents, the Compass collection is the icing on the contemporary cake.
Finish: Tempered Glass, Frosted Glass, Wood Frame and Chrome Accents;
Material: Tempered Glass, Metal and Wood; Tachometric Veneer; Distressed Finish on Base.