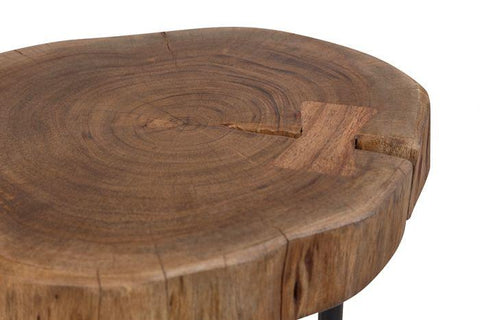 Deschutes Log Stool
Dimensions: 14" x 14" x 19"
Features:

This organic wood stool features a single slice of acacia log.
Clear coated to showcase the rings of the rich wood grain, it is anchored with contemporary black metal hairpin legs.
Natural cracks, knots and imperfections are expected due to the living nature of this wood furniture.