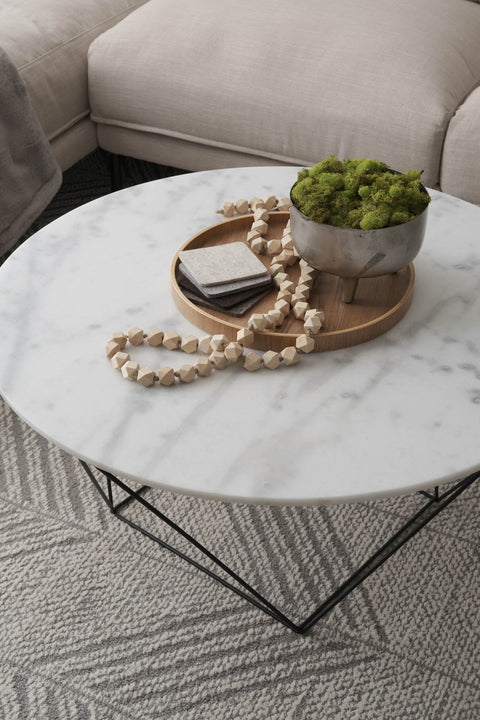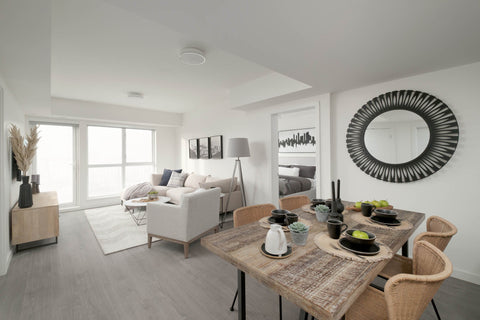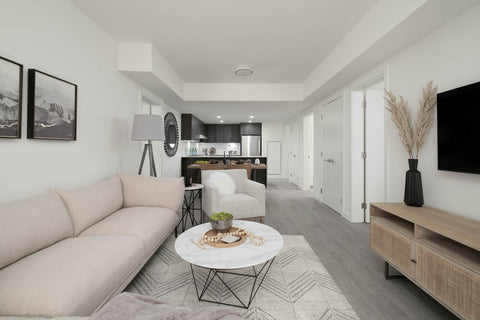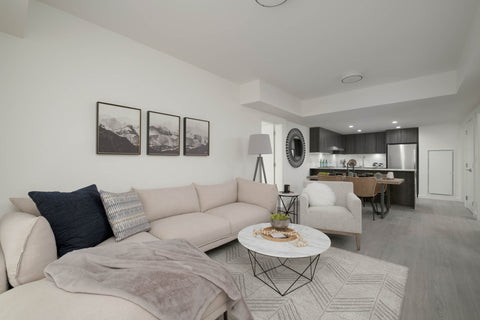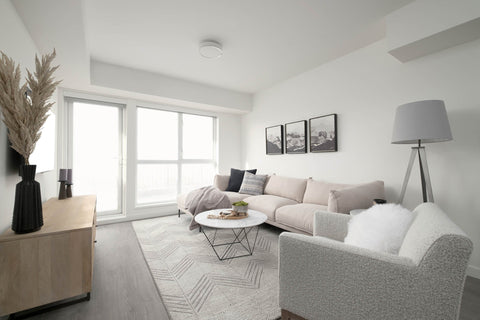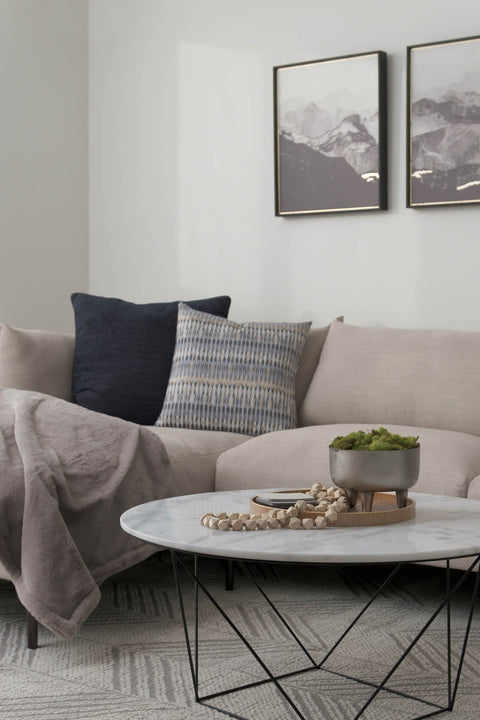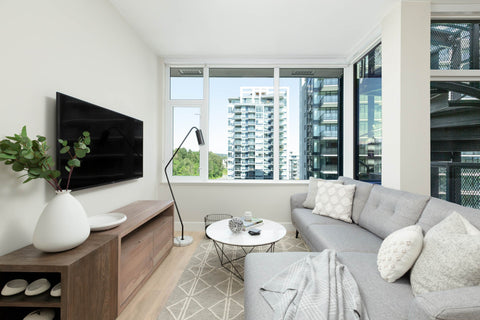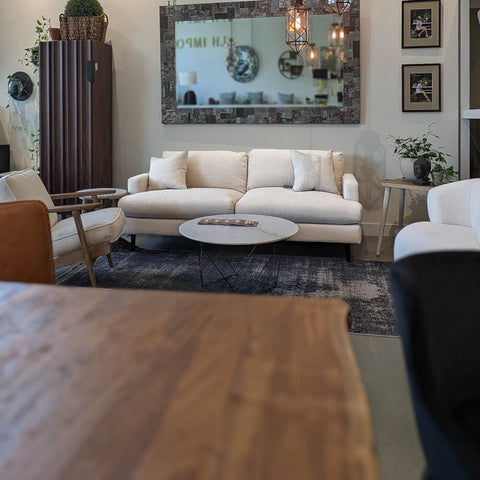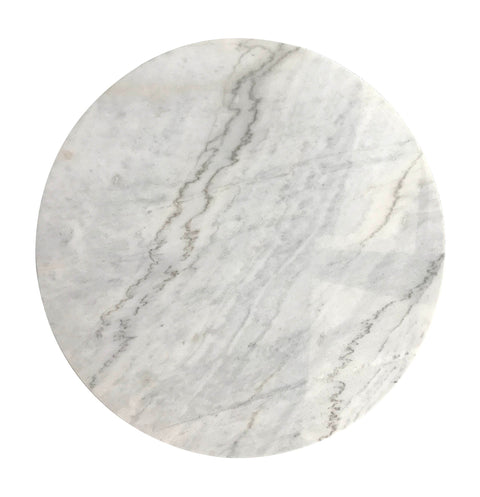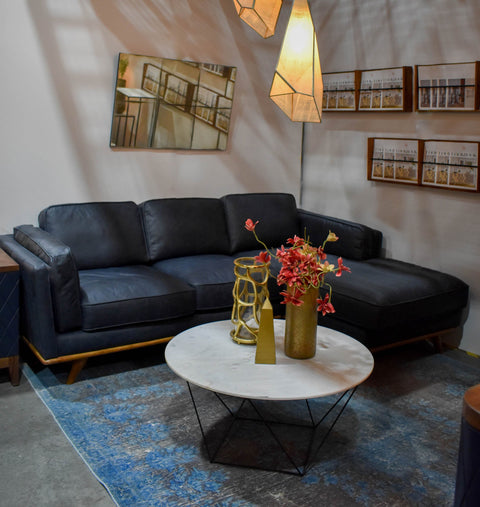 Valencia Round Coffee Table - White Marble/Black Matte
Collection and Product Care Info:
Marble is porous stone. To help protect the surface, we recommend using a marble sealer and/ or placemats.
Stonetech Bulletproof or Tuff Duck marble sealers may be purchased separately at a finishing store or online.
A sophisticated marble table with distinct geometric lines and shapes. The colour of each piece can vary from the natural beauty of the stone.
Dimensions: Width x Depth x Height
*All measurement are in inches.
Assembled Dimensions:
33.5 x 33.5 x 15.9 ; 57lbs
Box Dimensions:
36.2 x 36.2 x 5.1 ; 86lbs
33 x 33 x 15.7 ; 11lbs

No. of Boxes
2
CBM
0.39
Details
Country of Origin
China
Materials
Marble, Iron
Assembly Required
Y
Metal Finish
Black Matte
Other Details
Sealed marble