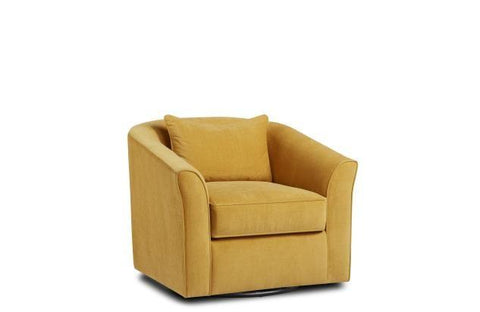 Ethan Topaz Swivel Chair
Description
The Ethan Topaz swivel accent chair features a rounded back with a loose inside back cushion, flared arms and a loose box border cushion. WIth the seat cushion being loose and reversable, it can be rotated to prolong the life of the material as well as the cushion core. It also allows for a more comfortable sit than a tight seat. The Ethan Topaz swivel occassional chair is a beautiful accent chair to our Theron Indigo Collection. The material is not only beautiful, but also durable.
Dimensions:
36.0 In. X 34.5 In. X 31.0 In.