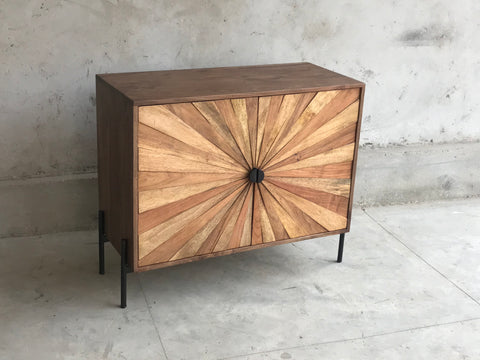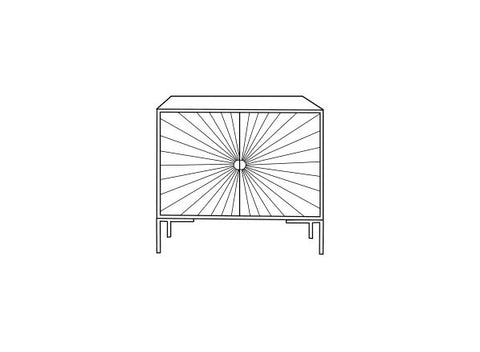 FITNIA SOLID WOOD WITH SUNBURST PATTERN 2 DOOR SIDEBOARD
Made from sustainable materials, the Sunburst Sideboard is a spectacular piece of furniture that is a must-have in every home. Staple pieces such as this glorious wooden cupboard require a certain level of craftsmanship that's made to the highest quality to be worth such a long-lasting place in your home, and this marvelous statement sideboard is just that. Featuring a breath-taking sunburst design carved with a mix of warm wood tones that'll add a pop of luminosity to your scheme. A double door storage compartment provides functionality allowing you to store away items in an organized manner.
Dimensions: 35" x 16" x 30"
Weight: 34Kg