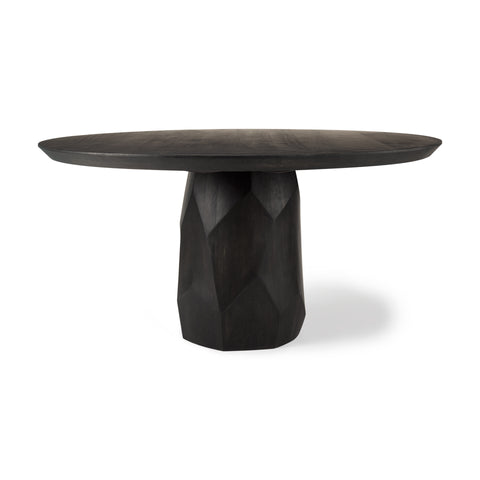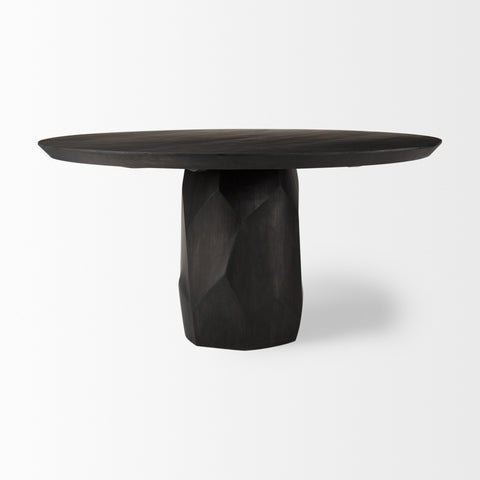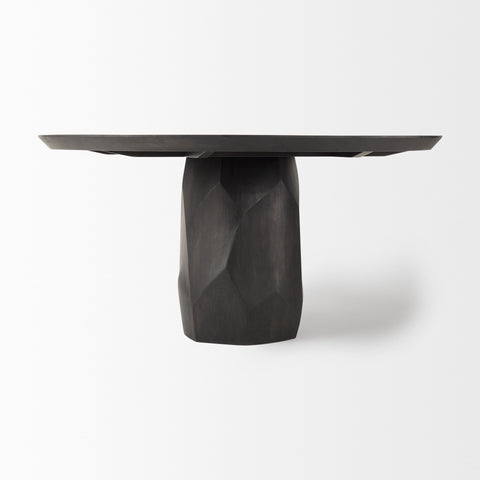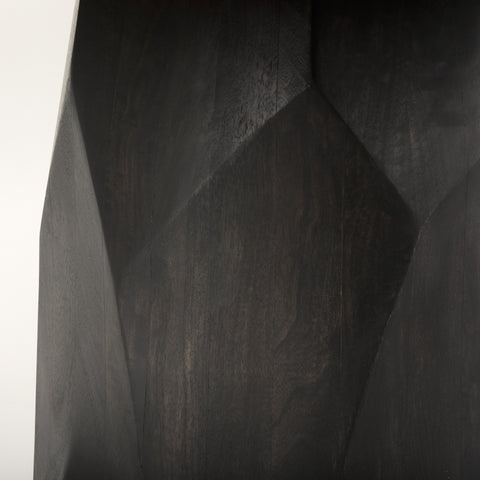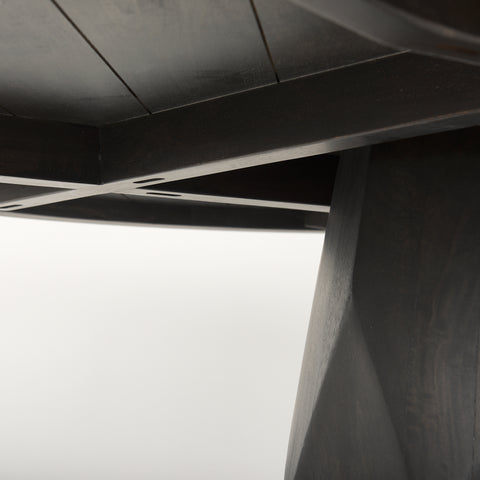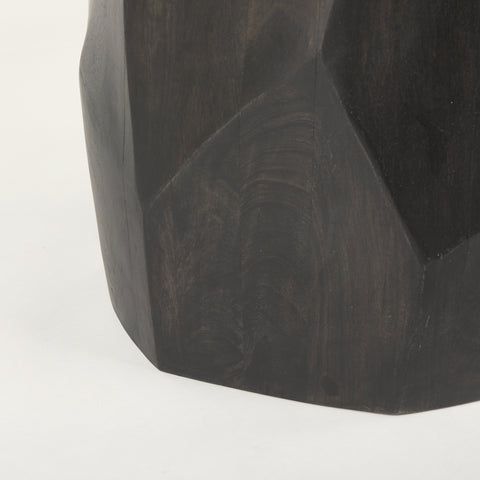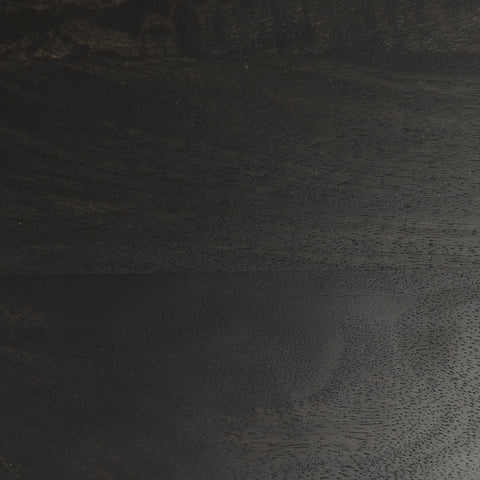 Fitzgerald Dining Table
Features
60" Round Dining Table

Measuring 60" in diameter, the Fitzgerald is designed to cater to a party of four. 
Hardwood Construction with Premium Finish

Expertly crafted from high-quality Indian hardwood, the clean design and superior composition of the Fitzgerald Dining Table are complemented by a natural, blonde polish that highlights the grain and character of the wood, making it a head-turner in any space. 
Geometric Base

The Fitzgerald features a uniquely designed, geometric pedestal base that is not only exclusive but also helps stabilize the top to perfection. 
Sleek Round Top

Rested atop the uniquely designed, geometric base is a sleek, beveled edge top that adds to the visuals of this table and contributes to a sublime dining experience. 
Woodlands Inspired Design

The all-wood body and geometric base make the Fitzgerald the perfect fit for a woodlands inspired area. 
Easy Assembly

The Fitzgerald follows an easy assembly process which means that it is ready to turn heads in your space shortly after it arrives.