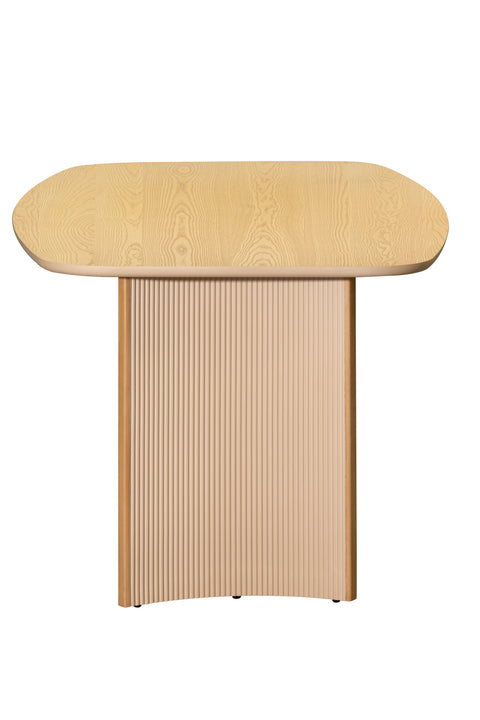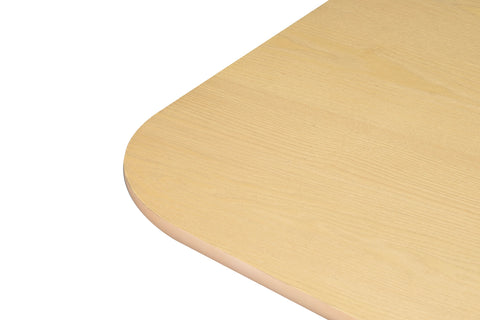 HOLM DINING TABLE
SKU: 6203-XAJ-X000-CF50-A
Crafted with precision, this exquisite table is designed to elevate your dining experience. The table top boasts the rich, natural beauty of American Ash Veneer, skillfully treated to highlight its unique wood grain pattern. Carefully chosen to preserve its integrity, we've opted for a cut that avoids the crown and instead embraces the elegance of quarter sawn wood.
The legs are a fusion of strength and style, combining LVL (Laminated Veneer Lumber) with a durable resin finish. This innovative choice ensures stability and longevity, promising years of cherished gatherings around this table.
The color palette is a celebration of sophistication. A base of Colorfull Crème White Wash (RM08) sets the stage, offering a neutral canvas that complements any decor. To add a touch of warmth and depth, we've introduced Holm Beige (HM08), a subtle yet distinct hue that completes the ensemble.
The HOLM DINING TABLE arrives at your doorstep in two easily manageable packages, ensuring a hassle-free assembly process.
Invest in a piece that transcends trends, a table that becomes a cherished heirloom. Embrace the HOLM DINING TABLE and create memories that will be cherished for generations to come.