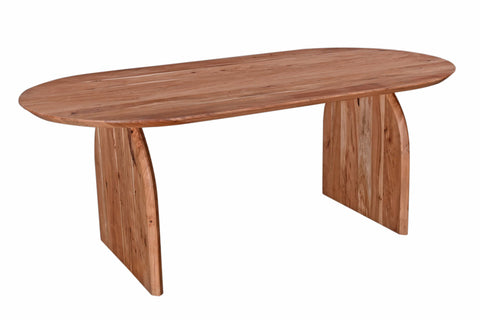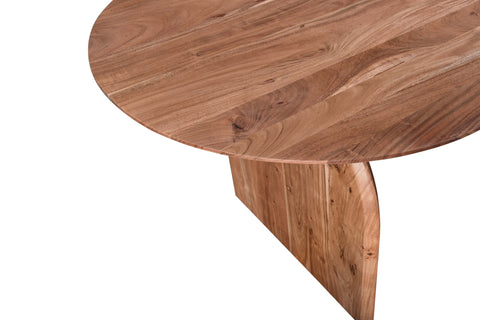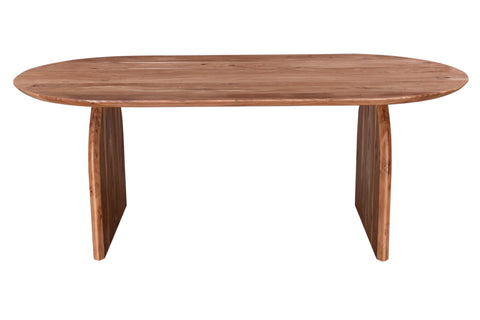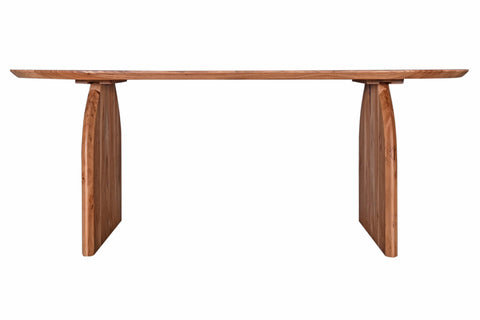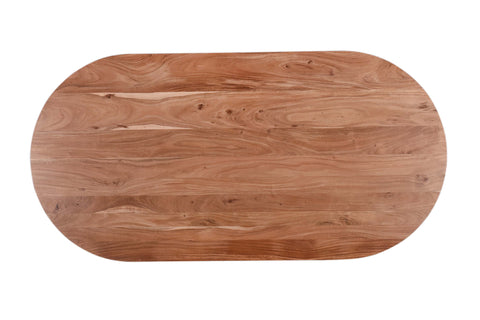 Ingrid Oval Solid Acacia Wood Dining Table
Oval tables allow us to gather guests comfortably and spaciously, in addition to offering us more space in the center of the table for fountains and glasses, that is why at Accents we think that the Solid Acacia Wood Ingrid Dining Table is the perfect choice for you. It is made of acacia wood, a material that makes it a robust and durable table. Its design, with an oval surface like its legs, offers us a very different image from what we are used to seeing and that will capture the attention of all the guests. Thanks to its dimensions, you can accommodate up to 8 people.

We recommend using a damp cloth for cleaning, as well as avoiding the use of chemical products.
Dimensions : 79"X40"X30"