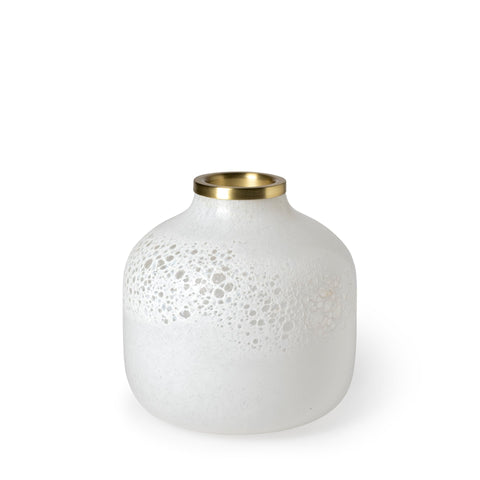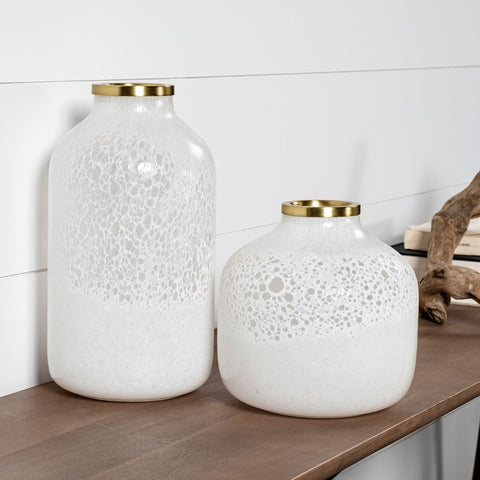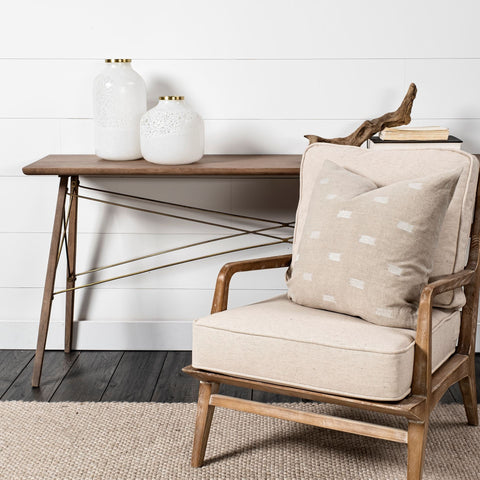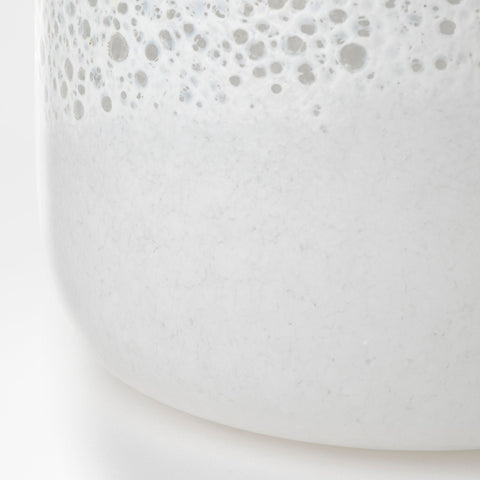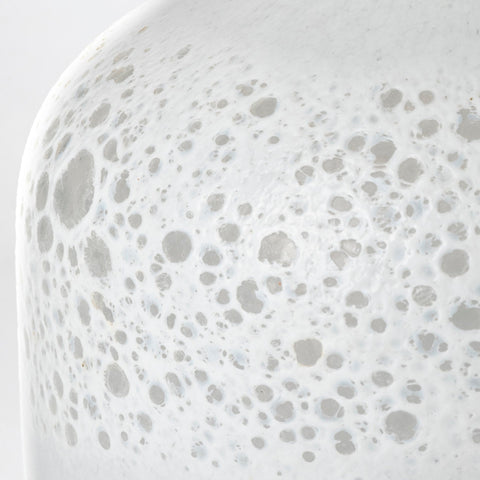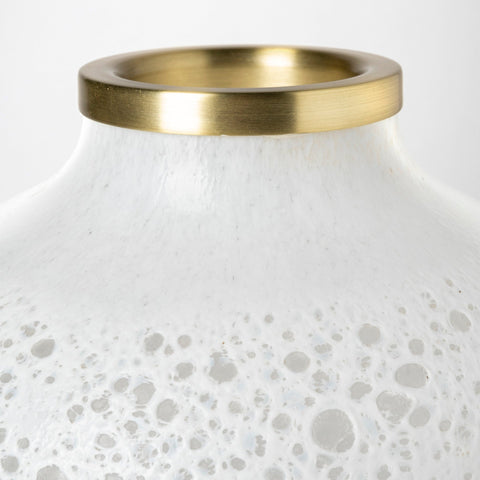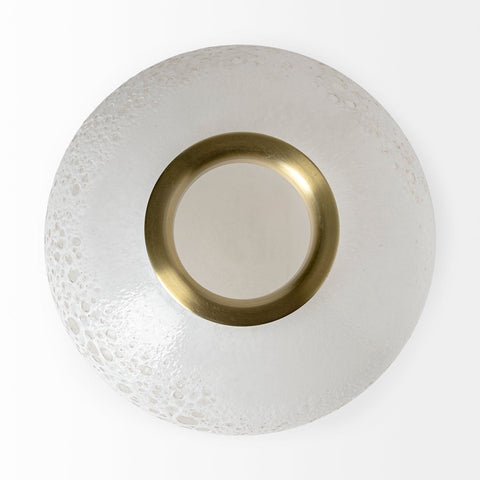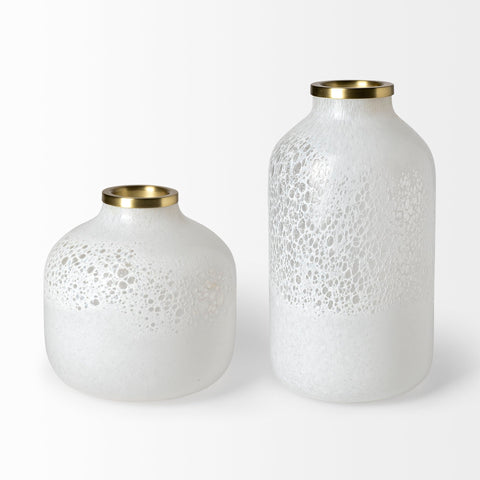 Pearl Short White Gold Rim Glass Vase
SKU: 69034
ISBN: 80080360
Glass Construction

The Pearl, skillfully crafted from glass, is a beautiful and unique addition to your space that looks great by itself or when paired with other vases that compliment it. 
Superior Finish

The Pearl is finished in a white polish with freckled details and a gold toned metal clad neck, making it a stunning vase that is sure to turn heads. 
Elegant Inspired Design

Featuring a stunning design that flaunts clean lines and subtle curves, this vase makes for a gorgeous addition to spaces based on the elegant design style. 
No Assembly Required

Delivered pre-assembled and ready to display, this vase allows you to add a beautiful touch to your space in no time.