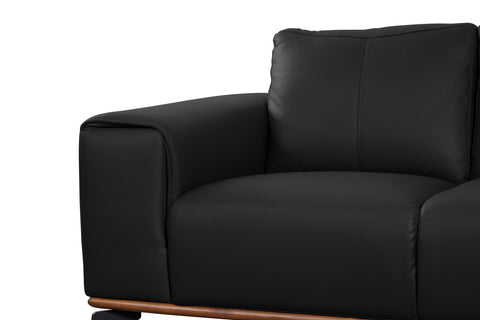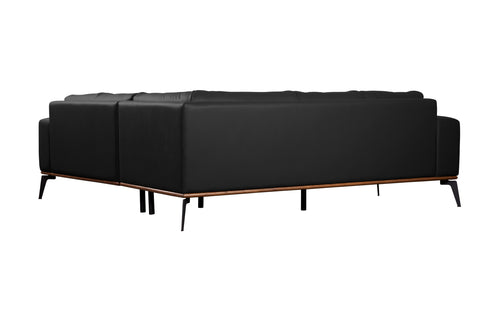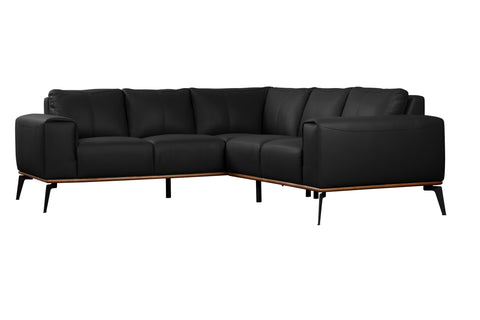 Pietro 2PC Genuine Leather Sectional
SKU: 02-204C-11-2110+204C-20
Elevate your living space with the Pietro 2pc Sectional, a testament to craftsmanship and sophistication. Wrapped in genuine leather, this sectional exudes a timeless charm while providing a luxurious and comfortable seating experience. The wooden base not only adds a touch of natural beauty but also ensures stability and longevity.
The sectional is elevated on sleek black metal legs, a contemporary touch that complements the classic appeal of the leather upholstery. With generous seating space and a modular design, the Pietro invites you to relax and unwind in style.
Specifications:
Upholstery: Genuine Leather
Base: Wooden for a Sturdy Foundation
Legs: Black Metal for a Modern Touch
Transform your living room into a haven of comfort and style with the Pietro 2pc Sectional. Experience the perfect blend of elegance, durability, and contemporary design.
Note: Due to natural variations in leather, each piece may have slight variations in color and texture, adding to its unique character.