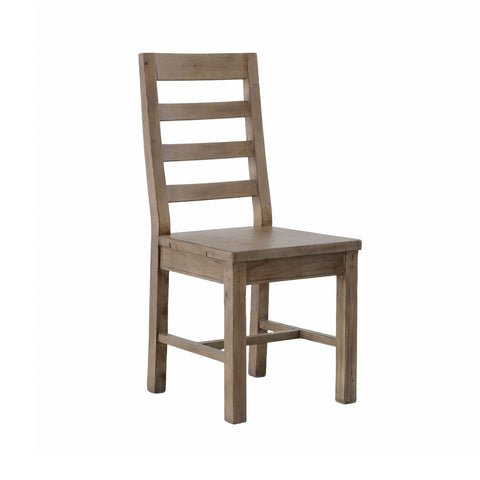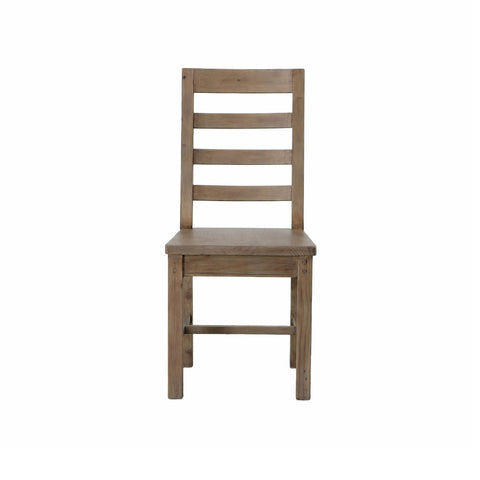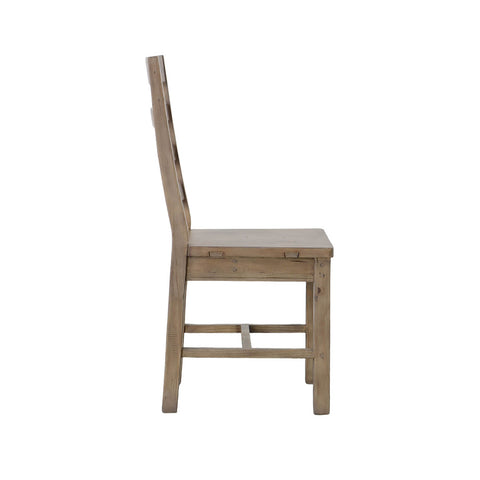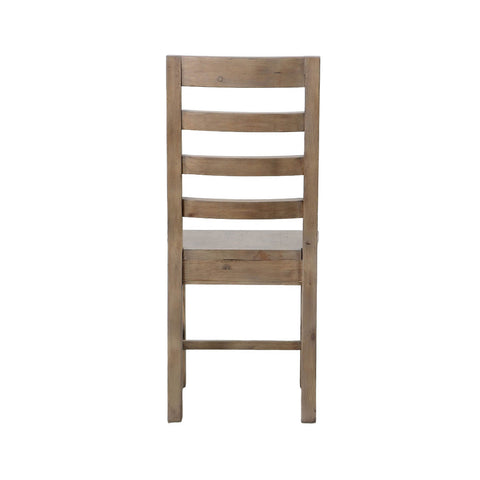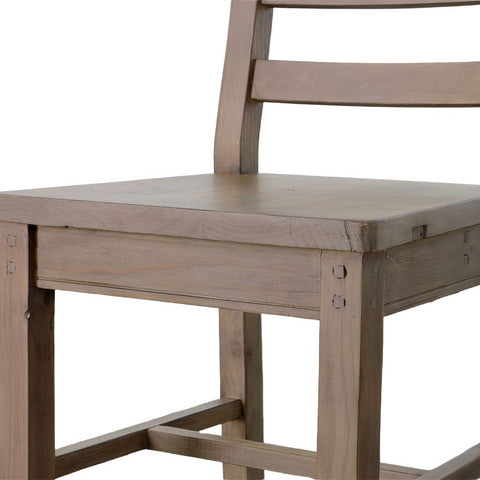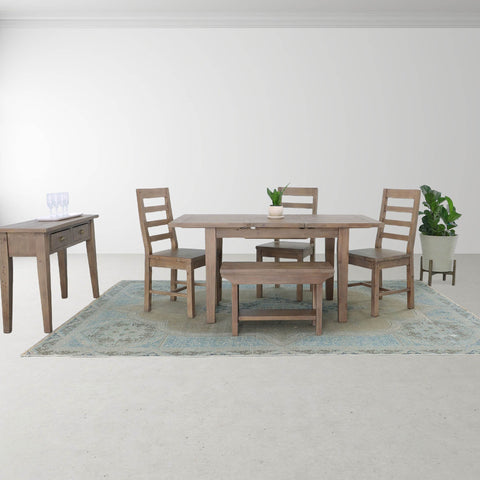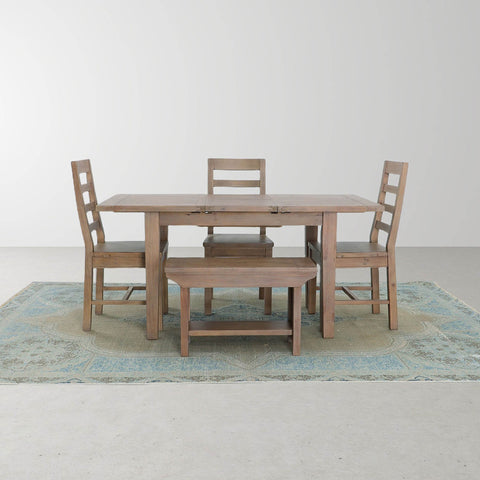 Settler Dining Chair - Sundried
Product Info:
Reclaimed and Recycled Wood
Sundried Ash Finish

Minimum order quantity x2

Chairs must be ordered in pairs.
Care Info
Wipe with soft cloth and warm water and/or apply natural beeswax.
Each piece has been hand built to a superior standard by craftsmen, using only FSC certified recycled or reclaimed wood. The discarded wood is collected, and old nails removed. These items are then produced in old English carpentry style with up to 18 hand-brushed multi step finishes.
Dimensions: Width x Depth x Height
*All measurement are in inches.
Assembled Dimensions:
18 x 21.5 x 40 ; 18lbs
Box Dimensions:
20 x 25 x 41 ; 49lbs

No. of Boxes
1
CBM
0.17
Weight Capacity (lbs)
260
Seat Width (in)
18
Seat Depth (in)
19
Seat Height (in)
19
Details
Country of Origin
Vietnam
Materials
Reclaimed pine
Assembly Required
N
Wood Finish
Sundried