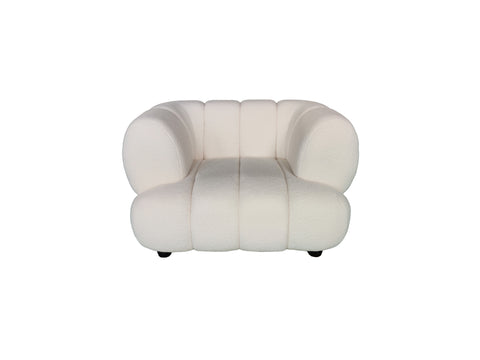 Sorrel Accent Chair
Elevate your interior with the Sorrel Accent Chair in TEDDY-107 upholstery – a perfect fusion of contemporary style and plush comfort. The sleek silhouette and sophisticated design make it an ideal addition to any living space, while the luxurious fabric ensures a soft and inviting feel. Whether it's your living room, bedroom, or office, the Sorrel Accent Chair promises a cozy retreat with enduring style.
Specifications:
Upholstery: TEDDY-107
Dimensions: 127*98*70*39
Design: NO PILLOW
Style: Contemporary
Material: Sturdy construction for durability
Ideal for: Living rooms, bedrooms, offices
Comfort: Plush seating for a cozy experience
Versatility: Sleek design fits seamlessly into various decor styles.